Patton Park is the City of Hendersonville's largest park.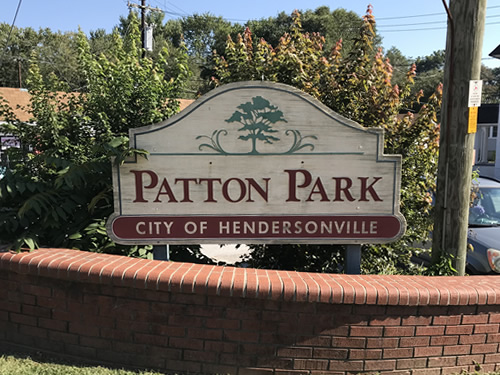 Patton Park has baseball fields, basketball courts, racquetball courts, tennis courts, picnic pavilions, a fenced playground, a paved dog walking trail, Skate Park, and an Olympic-size swimming pool.
There is plenty of parking.
Patton Park connects to the Oklawaha Greenway Trail.
Patton Pool
Patton Pool is an Olympic-size swimming pool. They have free swim and they have lessons for all ages.
Open Memorial Day weekend to Labor Day
Accessible chairlift
Different times are open for different things.
Patton Pool Fee Schedule
Daily Fee (Adult): $5
Daily Fee (Child): $4
You might want to call before you make plans.
(828) 697-3081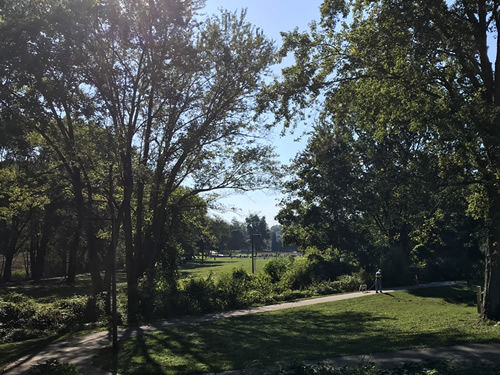 1/2 mile Loop Walking Trail
The walking trail is level and paved.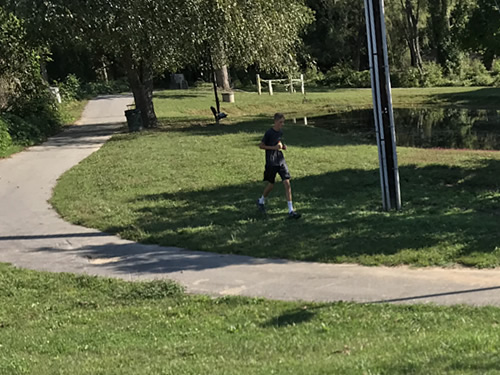 There are a lot of people walking dogs. If your dog doesn't play well with others, this is not a good place to walk. My dog wants to sniff everything. So, this is more of a dog drag than a dog walk. They have bags for doggie cleanup.
The walk is very pleasant. There are benches and you go over Brittain Creek on some pretty bridges, then around a pond.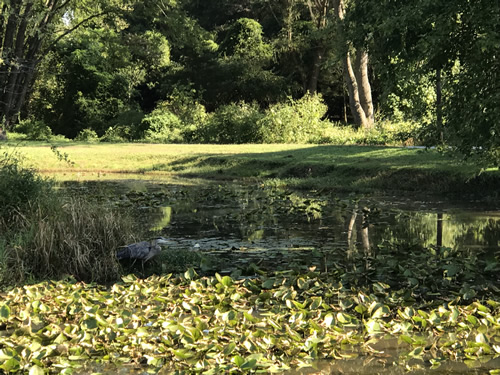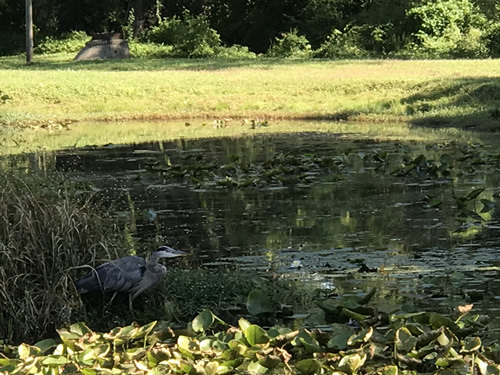 Usually there are ducks in the pond, although the day I got the photo there was the heron.
Picnic Tables
There are benches, picnic tables and a pavilion.
Directions to Patton Park from Meadowbrook Log Cabin
114 E. Clairmont Drive
Hendersonville, NC.
Patton Park is practically across the street from Meadowbrook Log Cabin..
From the cabin, turn right on US-25.
At the first light, turn left into Patton Park.
If you are walking, you can short cut through the Subway parking lot to the walking trail.