The Oklawaha Greenway Trail is really nearby. It is 3.25 miles long, from Berkeley Mills Park to Jackson Park. The path is 10 feet wide, plenty of room for walking or biking.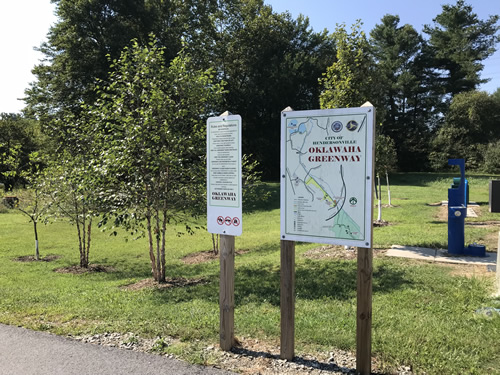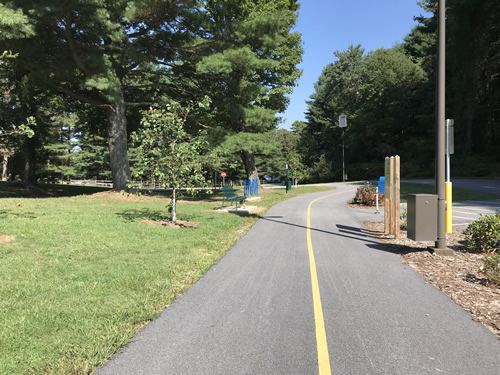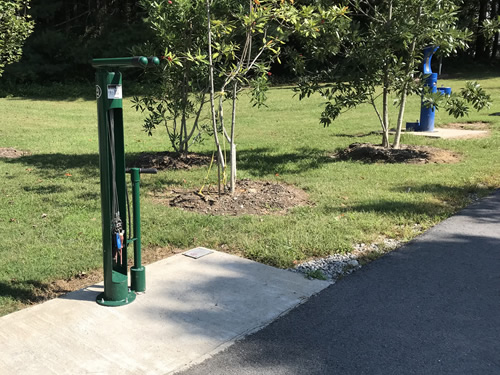 There are benches and water fountains along the way. There are even three bicycle FixIt Stations.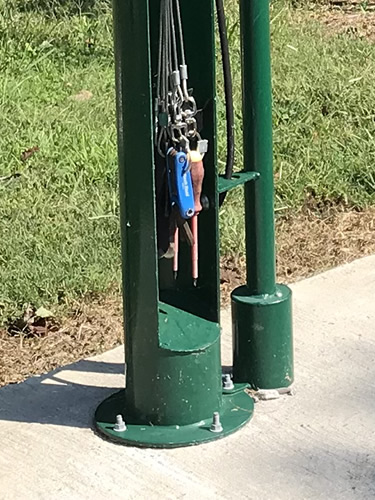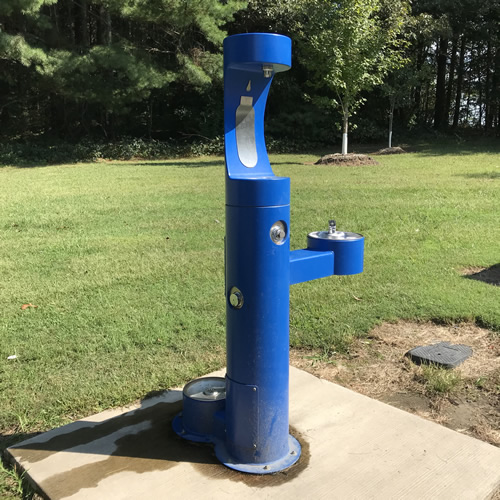 It begins at Balfour Rd. From the Meadowbrook Log Cabin, turn left on US-25. Pass the first traffic light, then turn right on Berkely Rd. There is a gas station on the corner. At the bottom of the hill turn left and you will soon see the parking for the Oklawaha Greenway on the right. There is plenty of parking for cars and bikes.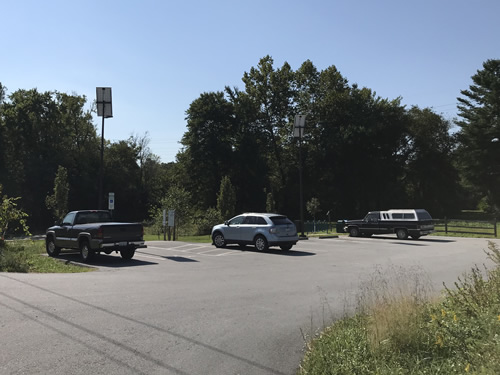 There are other parking places where the Greenway Trail crosses roads.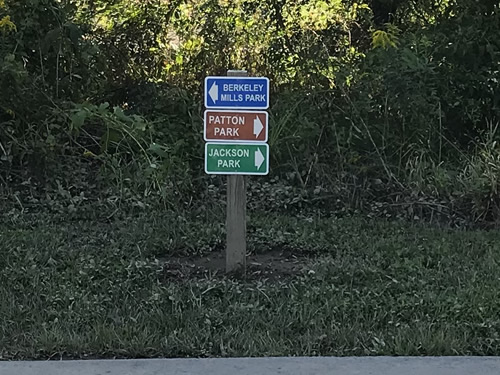 Or you can walk to the trail from Patton Park, a short walk from the cabin. Patton Park is just on the other side of US-25. I short cut through the Subway parking lot if I'm walking. The entrance and parking is a little further up at the light across from Clairmont Drive, where Forget-Me-Not Florist is.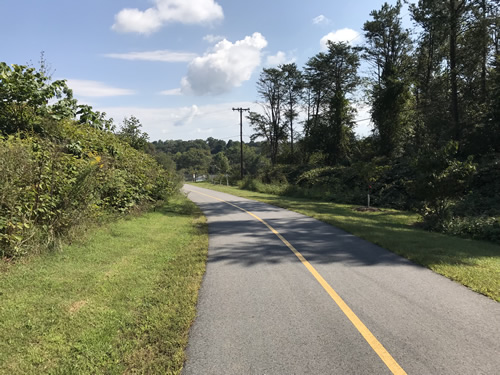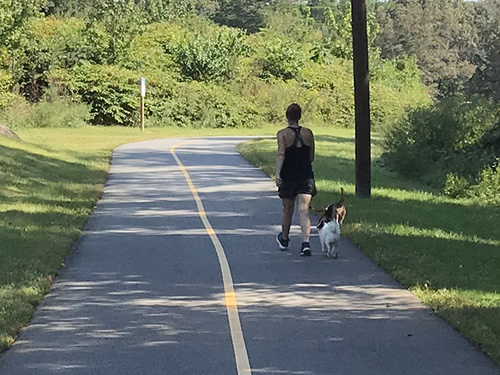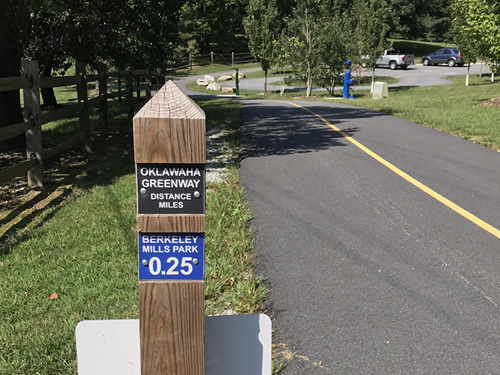 The Greenway Trail is paved and fairly level. There are mileage signs every quarter mile. It runs along Mud Creek. The Cherokee and the early settlers called this the Oklawaha. In Cherokee Oklawaha translates as "slowly moving muddy waters." Which is really accurate.
Much of the trail floods in heavy rains. So, keep that in mind. If there is flooding anywhere, this trail is flooded.
The Oklawaha Greenway Trail can also be reached by Sullivan Park and runs through King Memorial Park. It ends in Jackson Park.