Meadowbrook Log Cabin is in Hendersonville, North Carolina. We have a great downtown area with museums, restaurants, boutiques, galleries and craft stores, jewelry stores, antique stores and gift shops.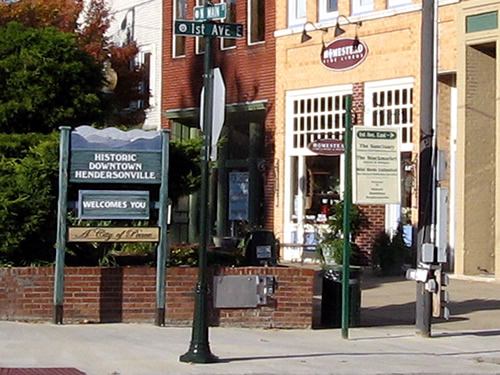 Shopping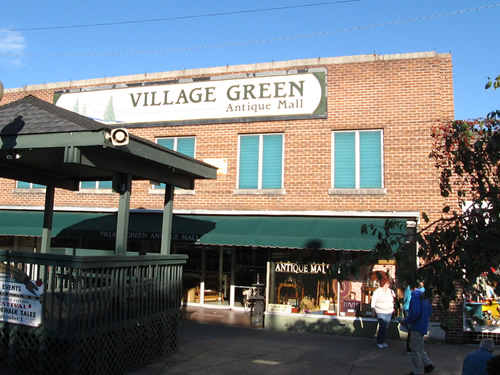 We have over seventy different stores in the historic downtown areas. Shop at antique stores, specialty shops, consignment stores and galleries. The Village Green Antique Mall has been a fixture since 1982. The space is bigger than it looks. Each space is a different antique dealer and there is a little bit of everything.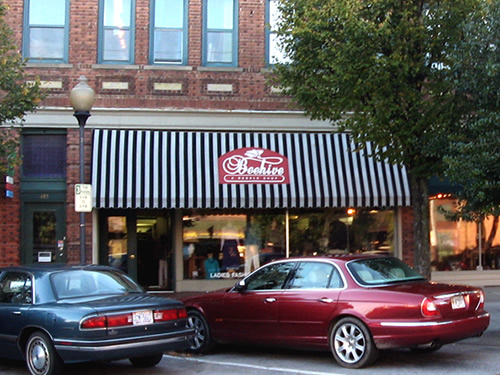 The Beehive Resale Shop has some new items, but is mostly consignment. This is one of my favorite stores in town.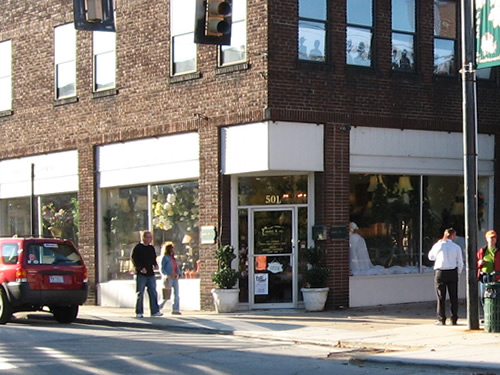 Mehri & Company is an antique and collectible store. The have furniture and lighting. They also have some wonderful jewelry.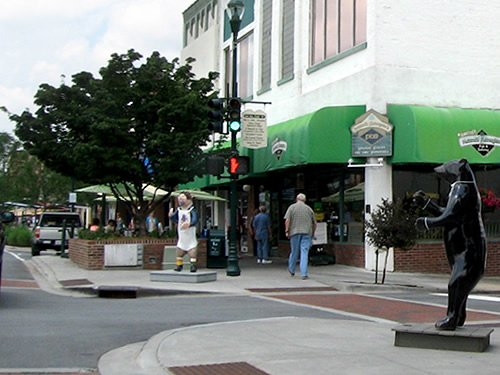 Restaurants
There are over forty restaurants on or near Main Street; Black Bear Coffee Co., Black Rose Public House, Brandy's, CA's Cheesecake, Cafe Crepe Mania, Champa Sushi and Thai Cuisine, Daddy D's Soul Food, Dandelion Eatery, Dat's Cajun Cafe, DB Brewer & Wine Supply, Detours Night Club, Dugout, Flat Rock Ciderworks, Hannah Flannagan's Irish Pub, Independent Bean Roasters, Jongo Java, Kilwin's, Limeleaf Thai Fusion, McFarlan Bakery, Mezzaluna – Brick Oven & Tap House, Mike's on Main Street, Moe's Original Bar B Que, Mountain Deli, Never Blue, Papa John's Pizza, Postero, Renzo's Ristorante, Sanctuary Brewery, Sol y Luna, Southern Appalachian Brewery, Spice It Up!, Sweet Frog, The Amazing Pizza Company, The Brandy Bar, The Jazzy Vegetarian Vegan Café, The Poe House, Three Chopt Sandwich Shoppe, Triskelion Brewing Company, Umi Japanese Fine Dining, West First Wood Fired Pizza and Wine Sage and Gourmet. This list changes all the time.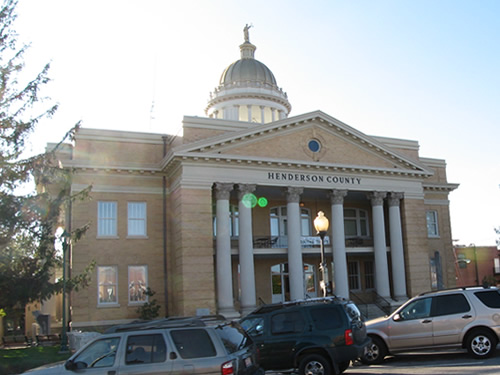 Museums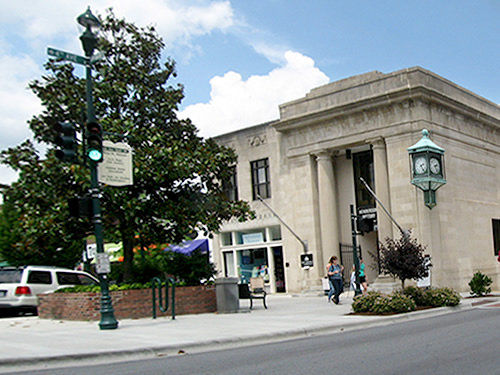 The Henderson County Historic Courthouse is now the Henderson County Heritage Museum. The Mineral and Lapidary Museum is in the old State Trust Company & Citizens Bank with the McClintock clock.
We also have Hands On! Children's Museum, Appalachian Pinball Museum and the Aquarium & Shark Lab by Team ECCO.
Henderson County Heritage Museum at the Henderson County Historic Courthouse >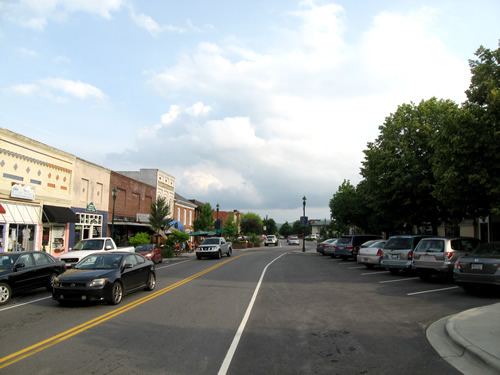 There is plenty of convenient free parking on and off street. The sidewalks have benches, shade trees and flowers.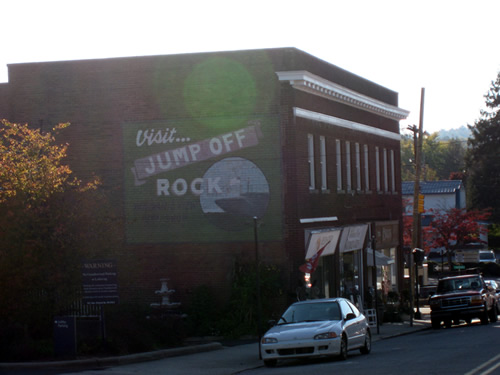 Hendersonville's Main Street has been named a "Great Main Street" in the Great Places in North Carolina awards program.
"Great Main Streets are those streets that you want to spend a little time in. They are streets for people, travelers, shopping and dining. A Main Street might have wonderful fairs and festivals and other programming throughout the year to draw people in and create a sense of community. These Main Streets are important for local business owners and help to keep the spirit of the town alive!

"Great Main Streets have worked hard to become examples to the rest of the state. The community has come together to create this success, with partnerships between planners, the business community, elected leaders, community groups and others. They have taken steps to strengthen the Main Street and preserve a sense of identity and history within the community. "
Great Places in North Carolina is an awards program that highlights North Carolina's Great Places and the communities and people that have created them.
Hendersonville's Downtown is listed in the National Register of Historic Places.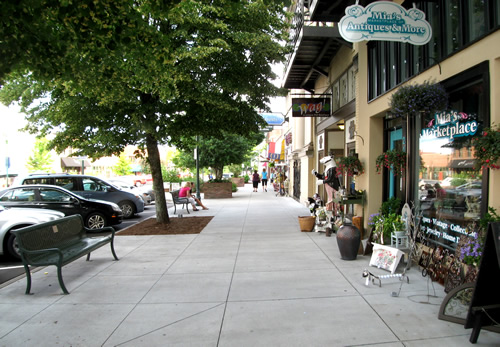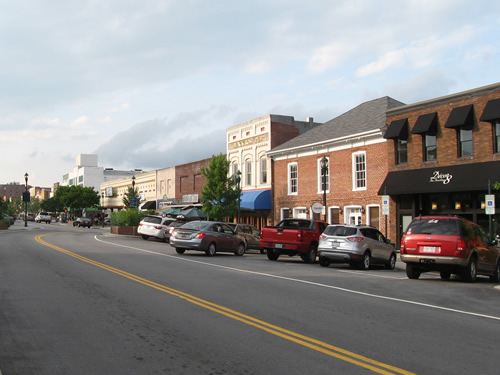 Below is the latest Historic Hendersonville Shopping Guide, the 2018 Downtown Business Brochure.
It is a really huge file, so it takes a while to open when you click it.