The Pisgah Inn is on the Blue Ridge Parkway east of Asheville. The first Inn opened in the 60s. We've been going for as long as I can remember.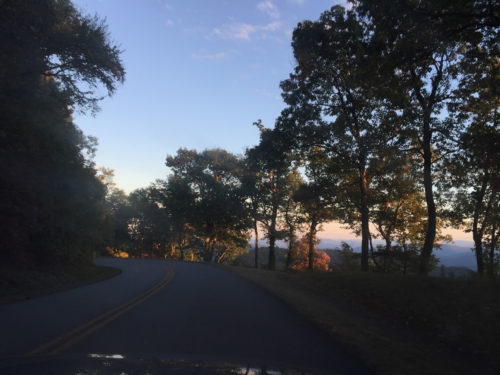 The drive is lovely no matter what time day or time of year. The restaurant isn't expensive. And the view is just beautiful. There is also a little gift shop that sells some locally made things, including jewelry made by my sister-in-law.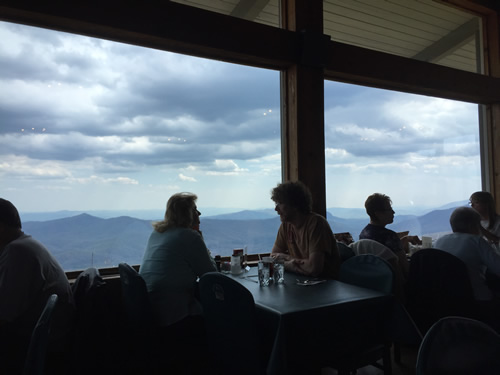 The restaurant serves breakfast, lunch and dinner, seven days per week. They are not open during the winter and they do not take reservations, so sometimes there is a wait.
Pisgah Inn Restaurant

Breakfast – 7:30AM-10:30AM
Lunch – 11:30AM-4:00PM
Dinner – 5:00PM-9:00PM
See the Menu:  www.pisgahinn.com
These are some of the pictures I took while we waited. I didn't think to get pictures inside the restaurant, but I will try to remember to next time.