The Andy Cove Trail is one of our favorite trails. We always bring visitors here.
The trail is right behind the Ranger Station. It is an easy trail, only .7 miles long.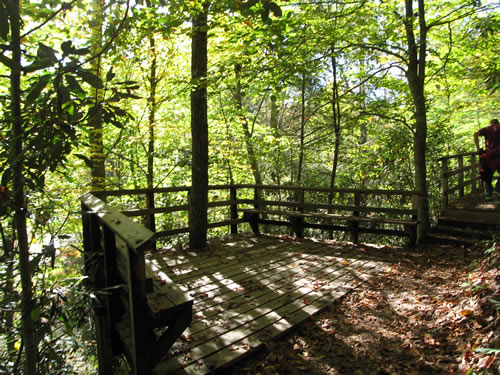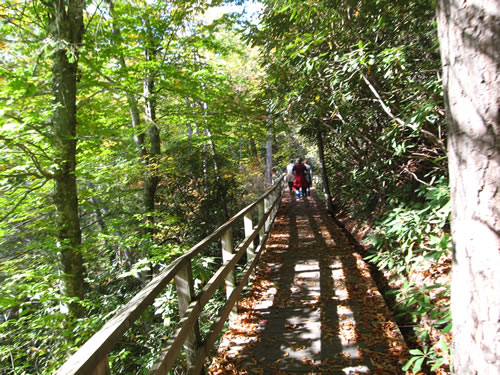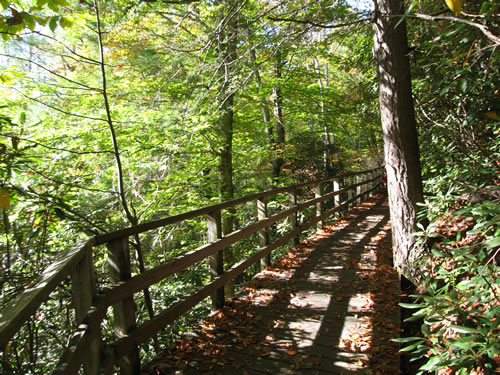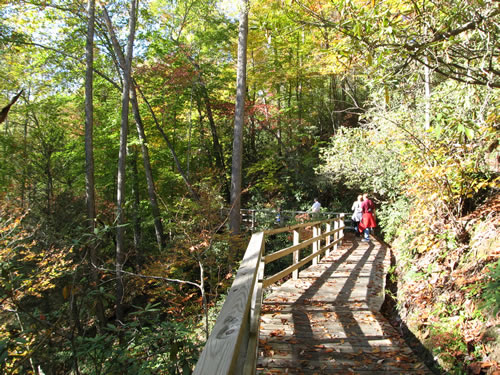 There are some interpretive signs along the way and a little bit of everything to look at.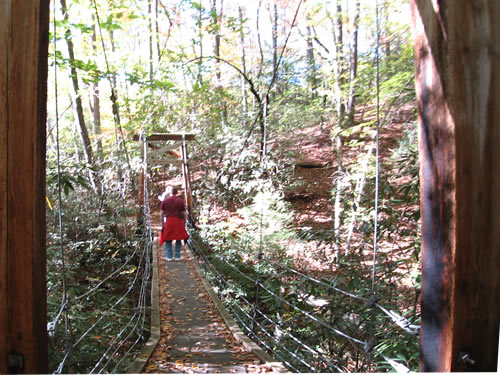 The trail runs along a boardwalk and there is a suspension bridge.
Directions to Andy Cove Trail from Meadowbrook Log Cabin
Turn right onto US-25 like you are going to Hendersonville.
Turn right on US-64 West toward Brevard.
Just stay straight for about half an hour.
64 turns, but stay straight. The road becomes 276 and enters the Pisgah National Forest.
In a couple of minutes, you will see the Pisgah National Forest Ranger Station and Visitor Center on the right.
Andy Cove Trail is right behind the Ranger Station.