There are no actual graveyards here that I know of. A bad storm uprooted the trees in this valley. The stumps made it look like a graveyard from a distance. (I heard it was from logging, but the sign says storm.)
Graveyard Fields are at milemarker 418 and is well marked. There is an overlook and plenty of parking.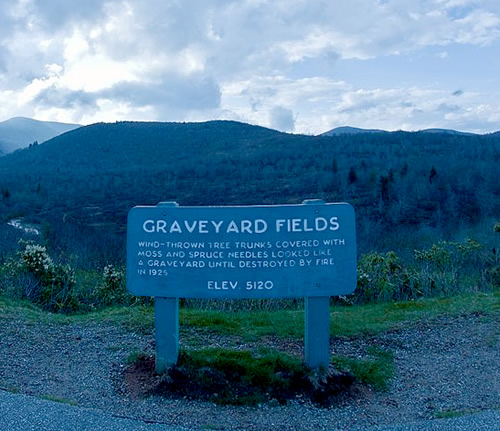 Graveyard Fields

Wind-thrown tree trunks covered with mos and spruce needles looked like a graveyard until destroyed by fire in 1925.
There are lots of criss-crossing paths here because it is a blueberry picking area. You can also find blackberries, raspberries, wildflowers and deer. There is now a bridge and steps, so it isn't as treacherous as it used to be, but there are still some steep areas, depends on where you go.
Waterfalls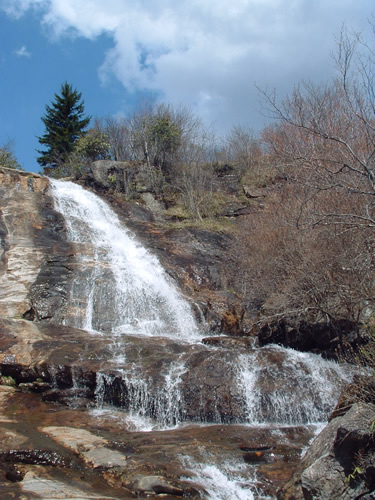 Graveyard Fields Loop has two waterfalls.