It used to be really unusual to see a wild turkey in Western North Carolina. More recently we are seeing them, sometimes even in town.
The N.C. Wildlife Resources Commission started a restoration program in the 1950s. They trapped over 6,000 Eastern Wild Turkeys in areas where there were a lot and moved them to 358 places where they used to live.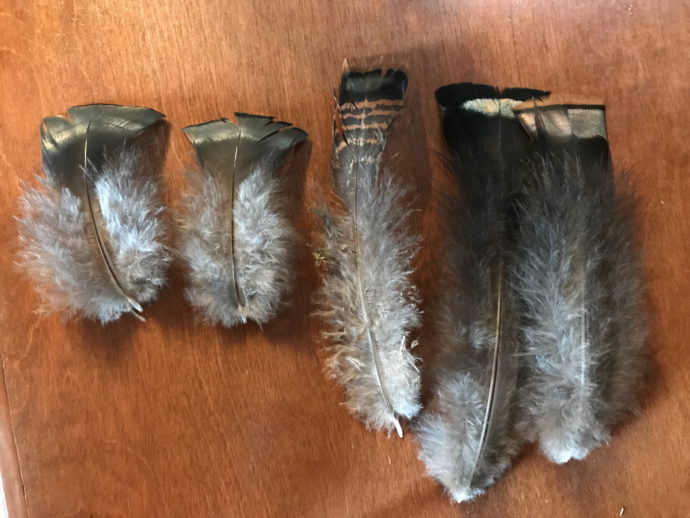 Wild turkeys are really pretty. The feathers are dark with brilliant bronze, copper and green iridescent shades.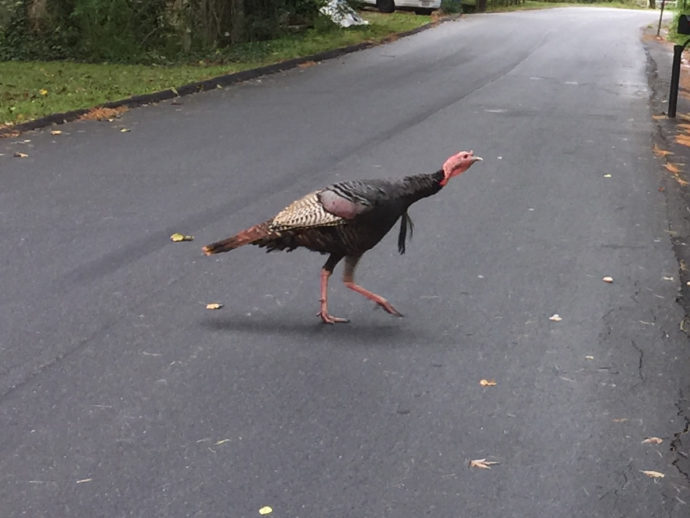 The feathers that hang down across the chest are called the beard. Sometimes females have a beard, too. But, it's pretty rare. Usually it is just the males.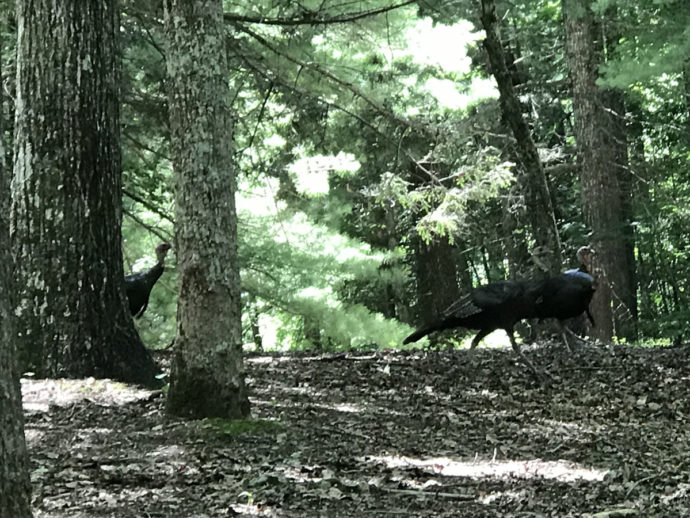 The head and neck are bare and the skin is colored. The color changes from shades of red, blue or white, depending on the mood the turkey is in. Really!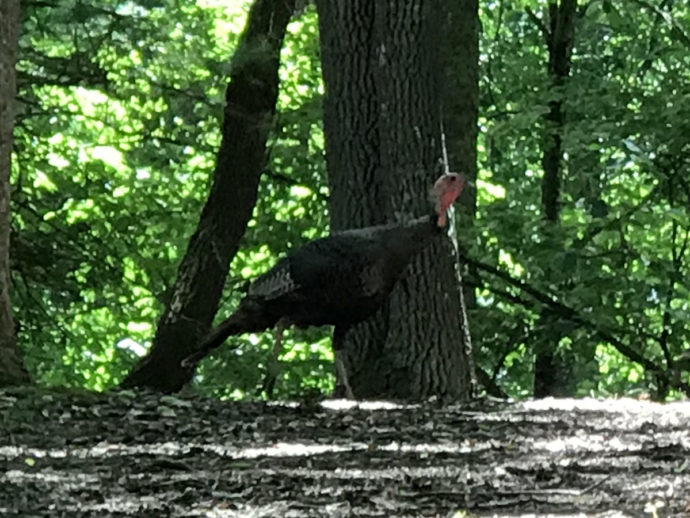 Look for eastern wild turkey in areas that have some woods near fields. They like to be able to take cover under the trees and roost in them at night. They like to forage in grass. In the spring and summer they like to eat leaves and grasses. In the fall, they fatten up on fruits, berries, seeds and bugs.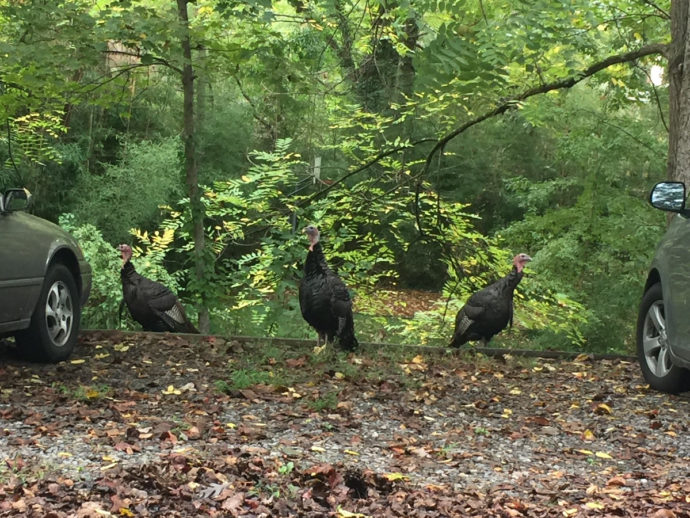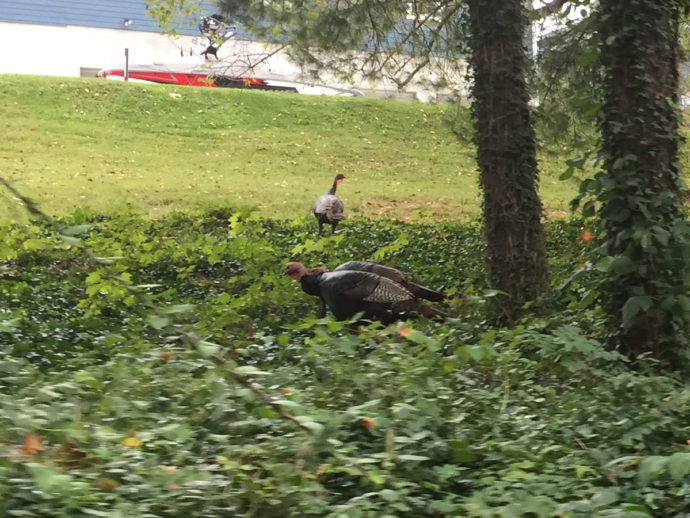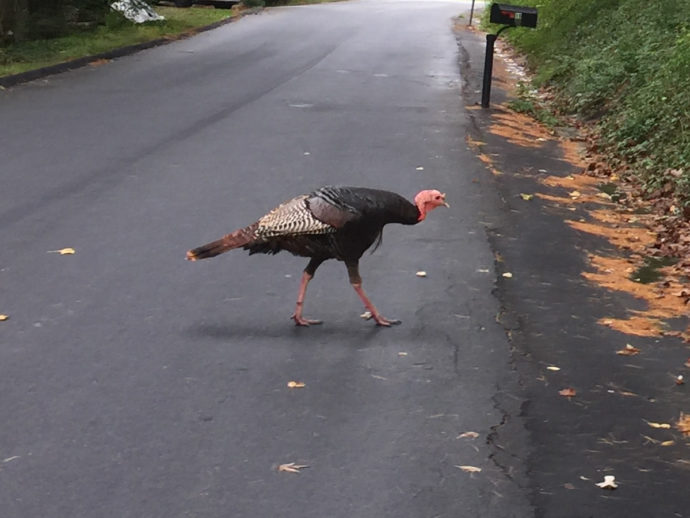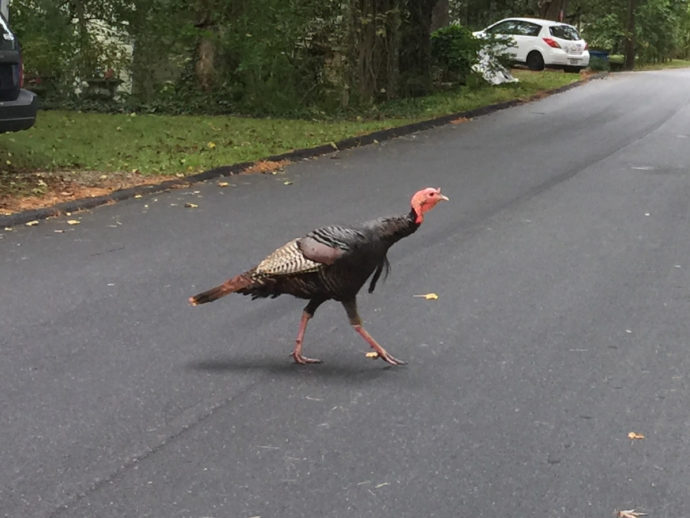 You can even find them walking around in neighborhoods.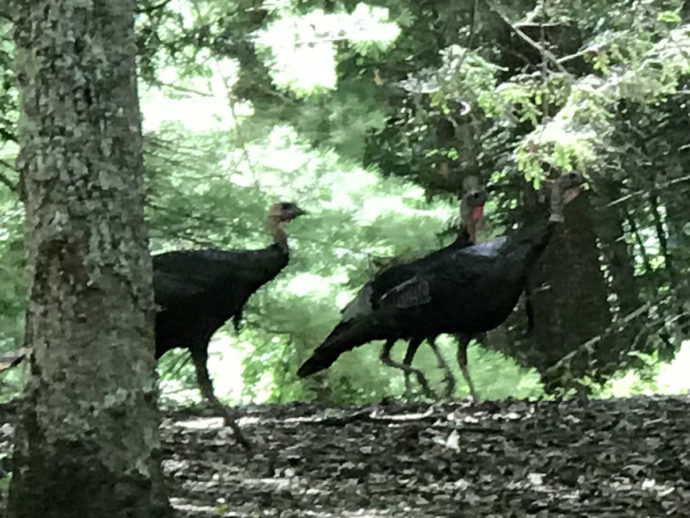 Wild turkeys lay 10 to 14 eggs in April and May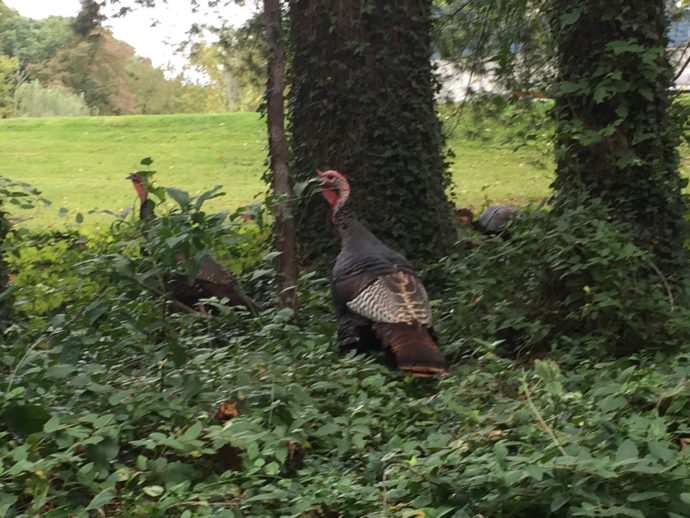 Wild turkeys are noisy. You will hear a flock coming, gobbling away to each other, way before you see them.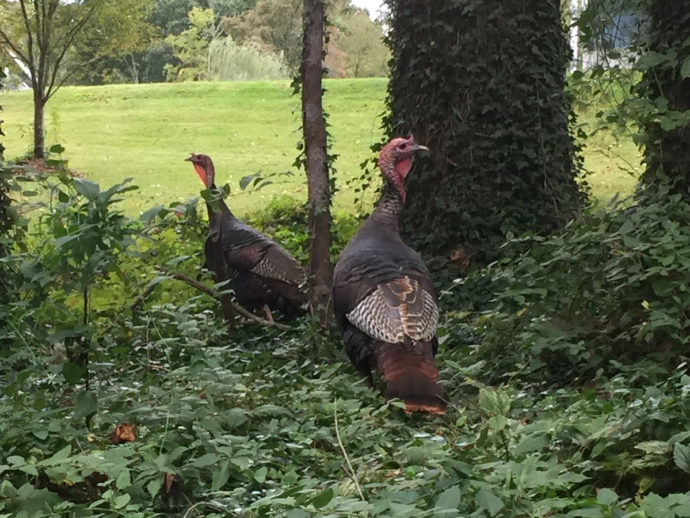 Wild turkeys are fast! They can run up to 25 mph and fly up to 55 mph. But usually they will walk just fast enough to stay away from you.