We decided to take a different route up to the Pisgah Inn.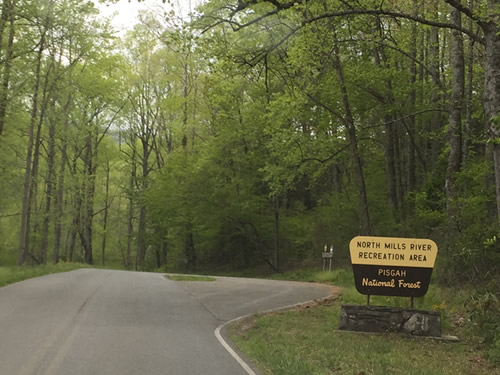 We drove up to the North Mills River Recreation Area.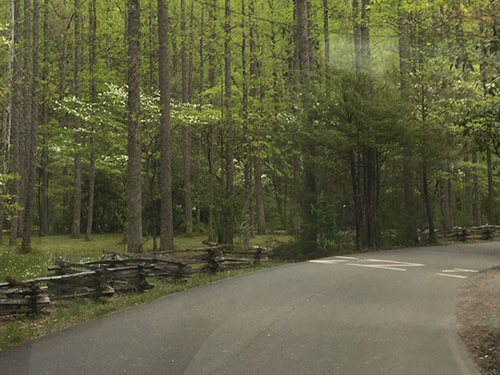 The road continues. The creek on the left of the road is Wash Creek.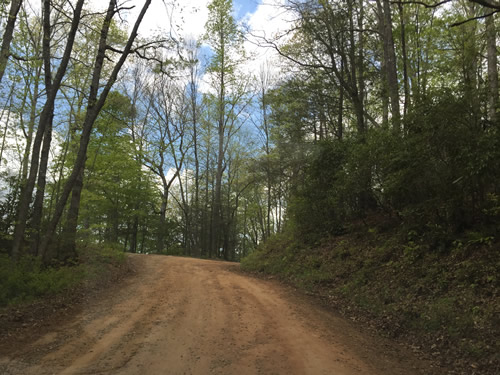 It is a gravel road, but was in excellent condition.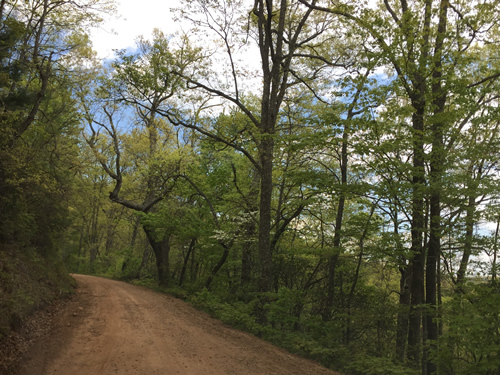 The road climbs pretty steeply. The only name I could find for the road is National Forest Road. That's not very specific. There are a lot of roads named that.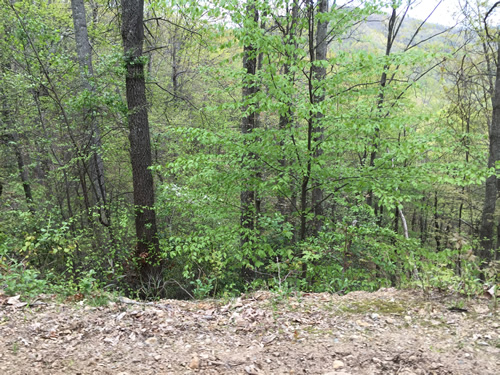 The first big hairpin turn is Moore Cove.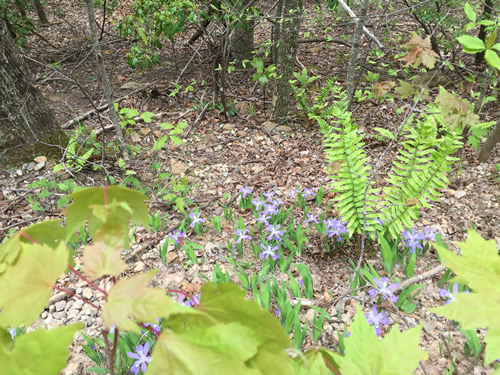 The road winds steeply up. We saw wild iris and the dogwood was in full bloom.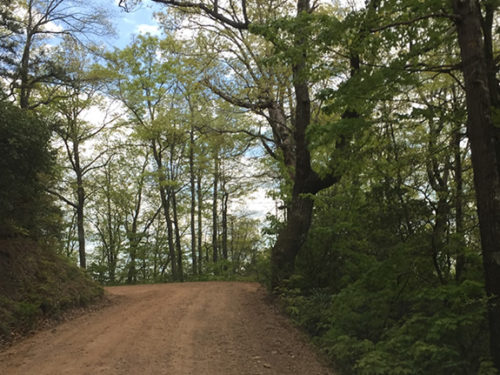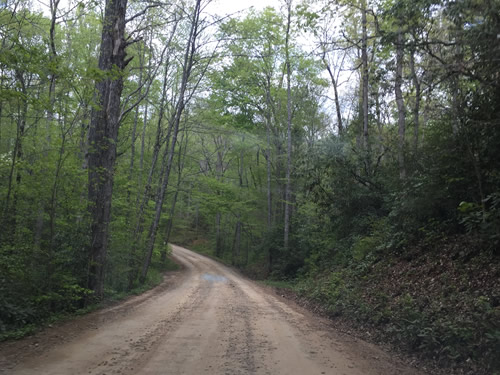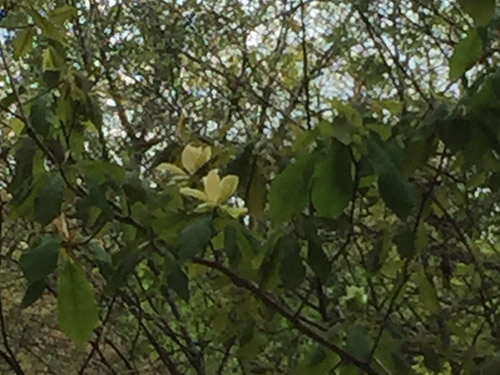 Where it meets the Blue Ridge Parkway, the road continues on. This side is Bent Creek Gap Road.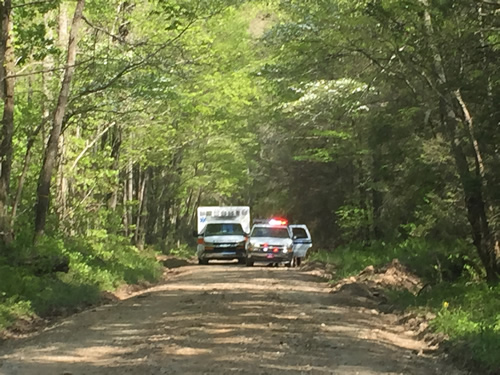 We were passed by mountain bikers. When we got to the top we saw an ambulance taking a wrecked mountain biker away.