Boyd Park has two tennis courts and a miniature golf course.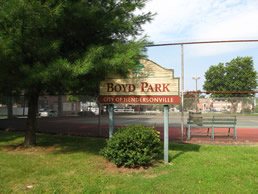 This small park has two tennis courts and a putt-putt golf course with a whimsical local motif. Greens look like the Biltmore House, the Carl Sandburg House and other local motifs. Miniature golf is open from May to September. Tennis is year-round.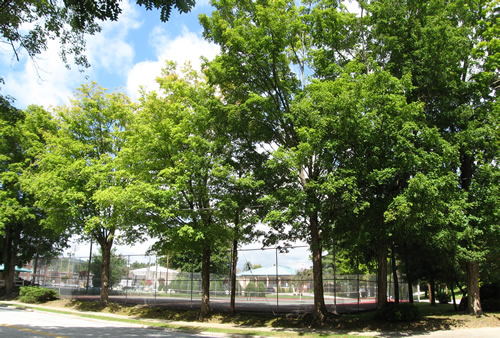 There are two tennis courts.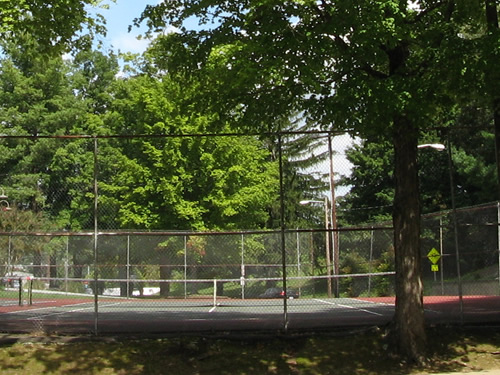 The tennis courts have standard tennis court lines and pickle ball lines. There is lighting, if you want to play at night.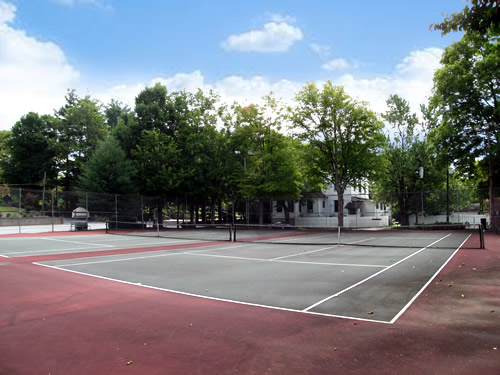 Directions from Meadowbrook Log Cabin
Boyd Park is only a couple of minutes away, a mile and a half from Meadowbrook Log Cabin.  Just turn right on Asheville Highway, US-25.  When you see the High School field on the right, Boyd Park is on the left, right behind the fire station. There is parking on both sides of US-25 (it is called Church Street here) and around the corners on Bearcat Blvd.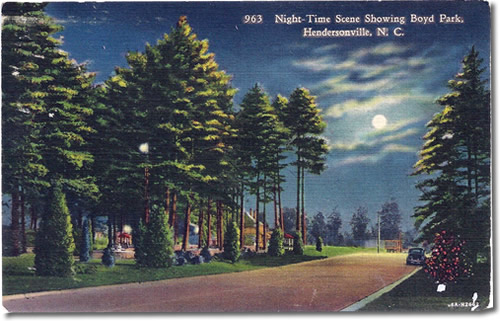 History of Boyd Park
Boyd Park was developed in the 1930s. At first it was part of the American Legion Post, Then part of the park was given to the Veterans of Foreign Wars. That part of the park has a couple of log cabins on it that are used by the Boy Scouts. The cabins were most likely built by the Boy Scouts in the 1930s. There are some picnic tables there, too.
You can see the Boy Scout Log Cabins on Locust Street. Take Bearcat Blvd around Boyd Park. Stay on Bearcat Blvd up the hill, past Bruce Drysdale Elementary School.  Turn left on Locust Street. The log cabins are on the left. The picnic tables are at the corner of North Main. If you are heading back to the cabin, turn left on North Main, then right at the light and you are back on US-25.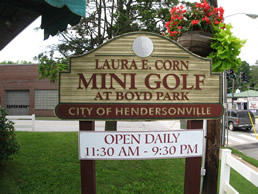 Laura E. Corn Mini-Golf

Laura E. Corn Mini-Golf at Boyd Park
(828) 697-3007
Call to be sure they are open.
Hours (depending on weather)
May
Friday: 3:00 – 9:30 PM
Saturday & Sunday: 11:30 AM – 9:30 PM

June – September
Every Day: 11:30 AM – 9:30 PM

Late September
Friday: 3:00 – 9:30 PM
Saturday & Sunday: 11:30 AM – 9:30 PM

Last tee time is 9:00 PM, players must be off of course by 9:30 PM.
Round Fees
| | |
| --- | --- |
| Adults (18 and older) | $3 per round |
| Youth (3-17) | $2 per round |
| Toddlers (2 & under) | Free with a paying adult |