Every year Hendersonville, NC has public art around downtown.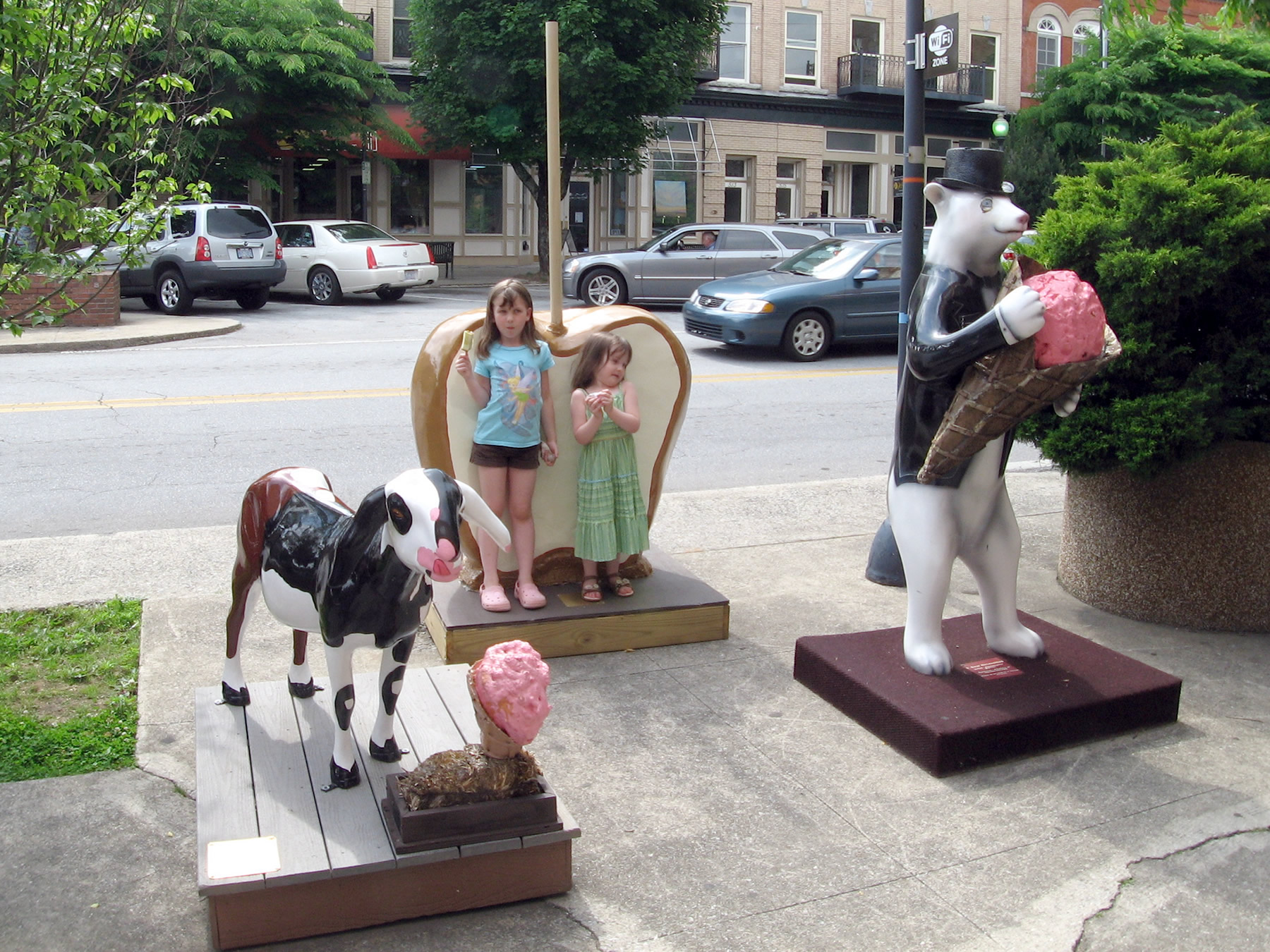 In the past, we've had goats and apples, but usually it is bears. The program benefits non-profits in the area. Different organizations sponsor each bear. The bears are painted and decorated.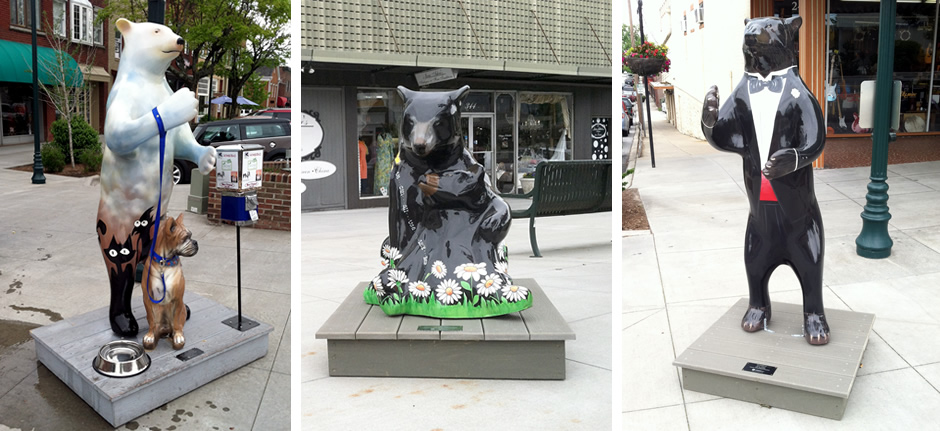 In mid-May the bears are revealed in the plaza in front of First Citizens Bank, at the North end of Main Street.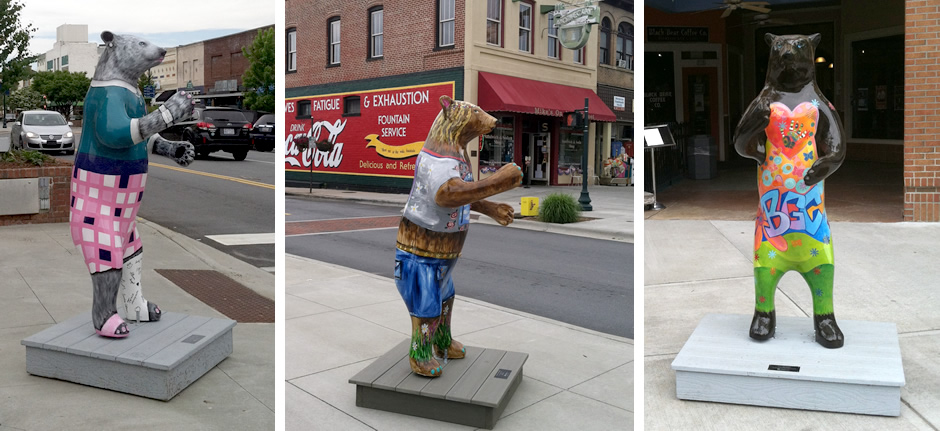 Then they spend the summer displayed around Main Street.
In October the bears are auctioned off in front of the Historic Courthouse. The proceeds benefit each bear's sponsor.
Save