Cliff found this toad a couple of blocks from the log cabin. He is a Southern Toad.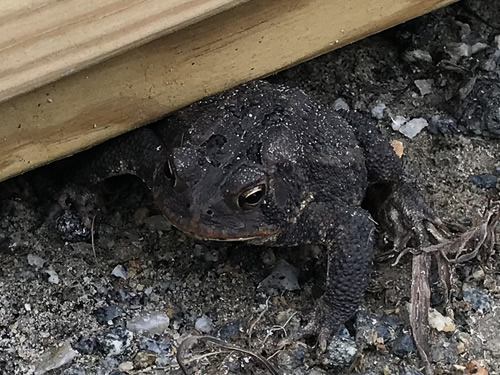 He was hiding under a piece of wood.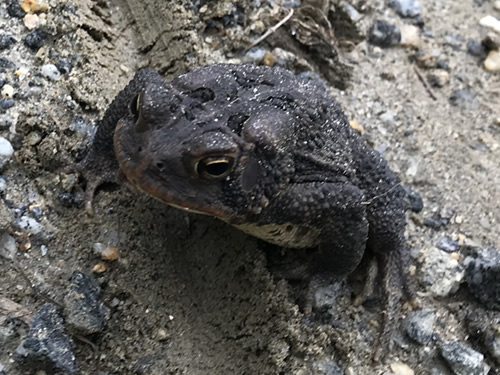 You can tell he is a Southern Toad by the "large knobs on its pronounced cranial crests."  They are 1.6" to 4" long. They are usually brown, but can also be red or black. Some have spots.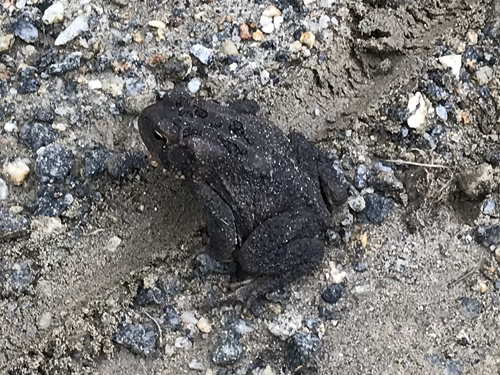 His scientific name is Anaxyrus terrestris. Anaxyrus is Greek for "king".  Terrestris is Latin for "of the earth." So, Cliff found the King of the Earth.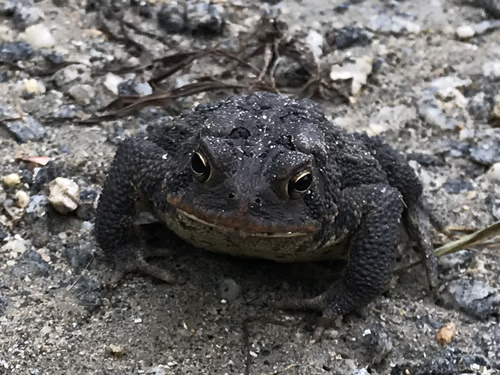 I think it is a female. Males have darker throats and are smaller. There isn't another toad around to compare, but it doesn't looks like her throat is dark to me.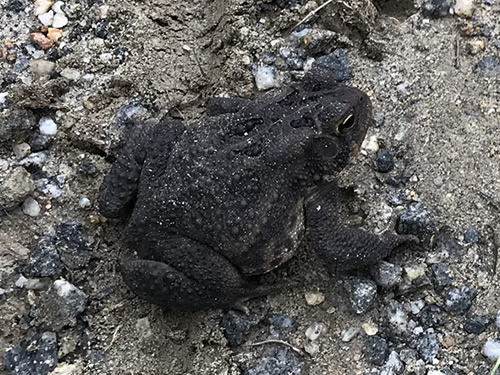 Southern Toads are common. They live on land. They only go back to water to lay their eggs.
They lay 6000 eggs at a time in long strings. The eggs hatch into pollywogs in less than a week. Then they change from pollywogs to toads in only another four to eight weeks.
If you see pollywogs in a puddle near a brook, don't think the frog or toad parents are idiots. They actually know what they are doing. The pollywogs are safer in a puddle where there are no fish to eat them. So don't "rescue" them into the brook.