I was really excited when I found out we have a Serpentarium near us.
Serpentarium Magic
Winter Hours:  Tues – Sat, 11am – 6pm; Sun, 1pm – 6pm
Summer Hours:  Tues – Sat, 10am – 7pm; Sun, 1pm – 6pm
57 Hunters Ridge Road off Boylston Highway in Mills River
The sign was easy to find.
www.serpentariummagic.com
And it was as cool as I had imagined. Maybe even cooler.
The website said they had more than 200 snakes and reptiles, including a a two-headed Corn Snake. This makes it one of the largest snake zoos in the country. Some of the snakes are really really rare.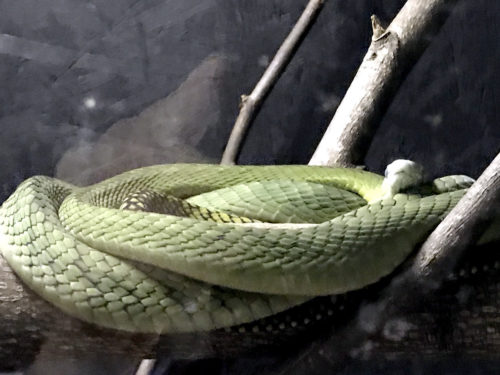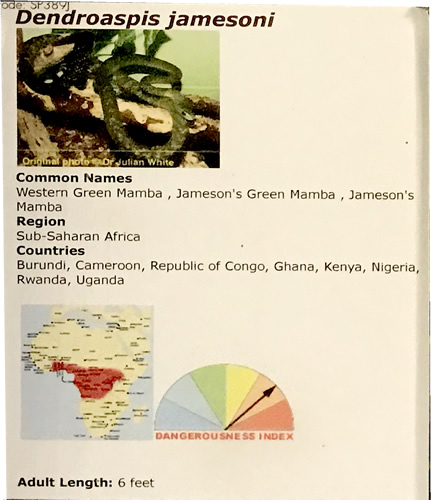 The Serpentarium has two stories. The snakes are all labeled. They don't just tell you what they are. They tell you something about them.
You pay a small fee, then spend as much time as you want wandering around and looking at everything. When we went it was $7.00 for adults and $5.00 for kids. Kids under six are free.
Walter Kidd, the guy who owns the Serpentarium, really loves his snakes. He told us a lot about them, but interesting personal stories and educational snake information.
He took out a couple of the snakes for us to touch or hold.
There are snakes from all over the world.
The Serpentarium is very organized. Similar snakes are near each other, so you can see how they are the same and in what ways they are different.
There is a little gift shop in the front, too.
Snakes and Other Animals We Saw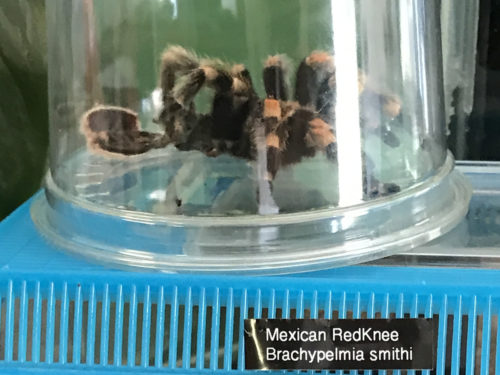 There were some spiders and frogs just as we went in.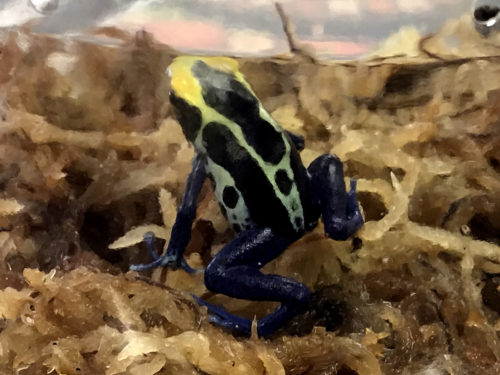 Poison Dart Frog, I think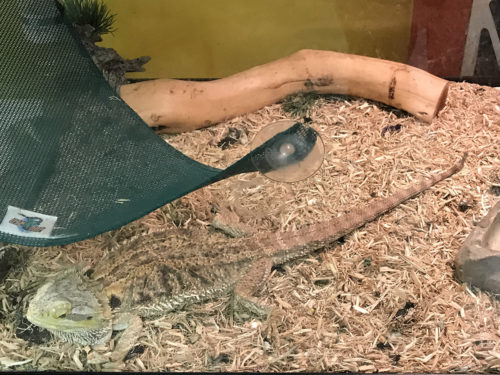 Bearded Dragon named Aussie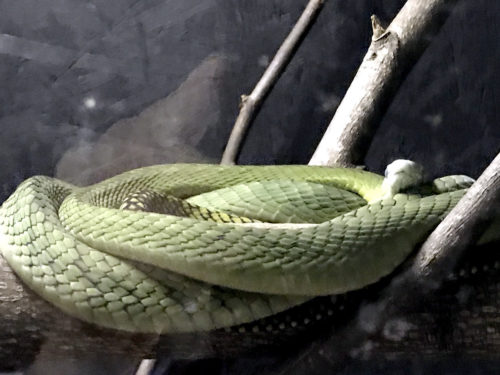 Fatima is a Western Green Mamba. They come from Sub-Saharan Africa. They get to be six feet long.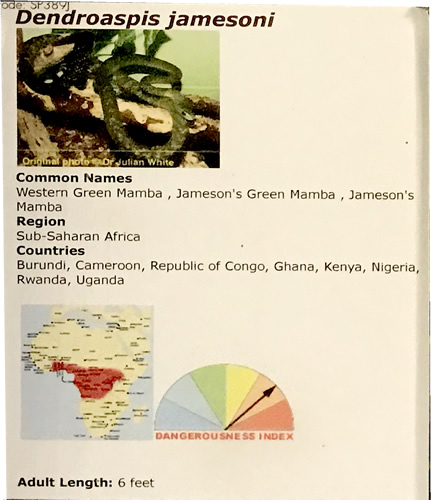 There is plenty of information for each animal.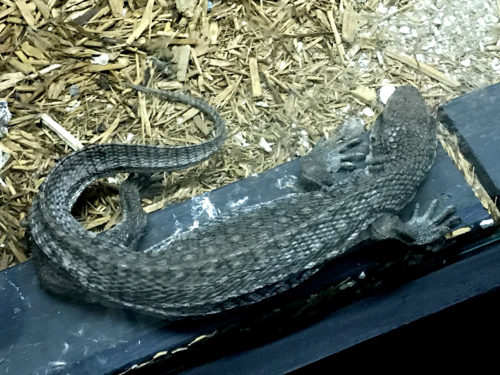 Savannah Monitor Lizard
They come from Sub-Saharan Africa.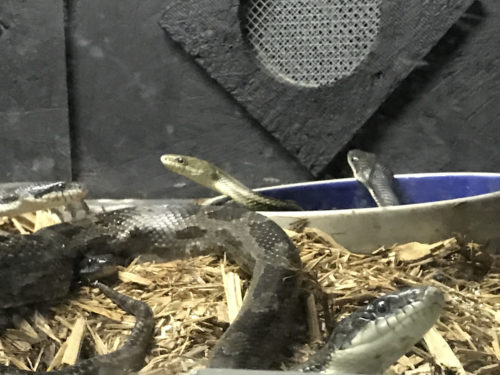 This aquarium was full of Greenish Ratsnakes. They were all moving around.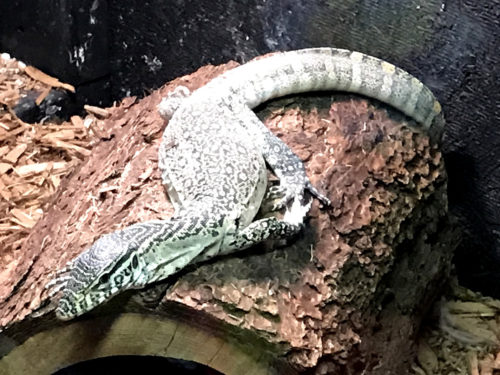 Nile Monitor Lizard. They are also non-venomous.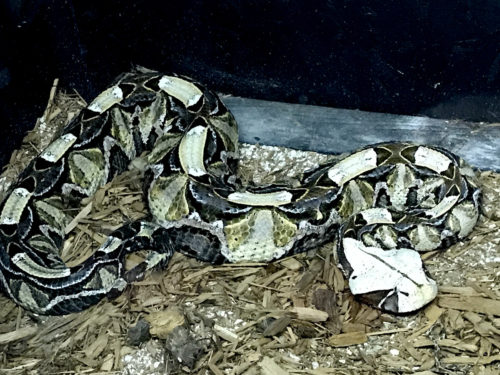 East Aftican Gaboon Viper
These are Hemo Toxic.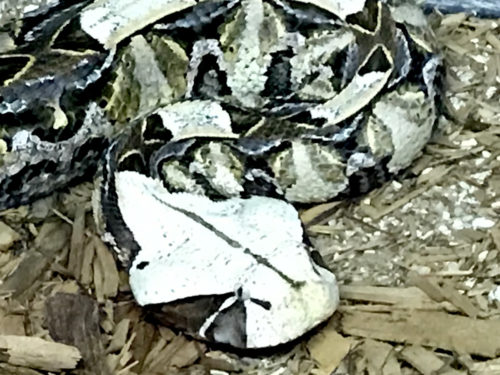 It's good to have it labeled that the anti-venom is SAIMR Polyvalent. Now you know. They are native to Saharan Africa.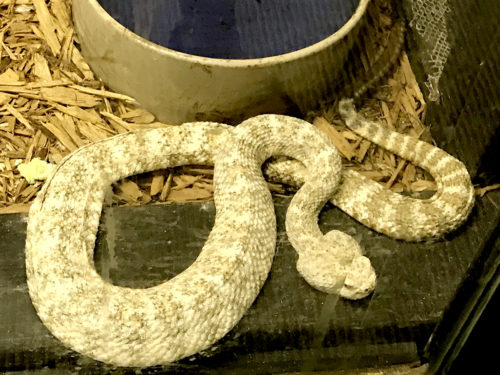 White Speckled Rattlesnake
These are native to North America and Central America. Yup. These are in the United States.
They are venomous. Hemo Toxic and the anti venom is CroFab. Good to know.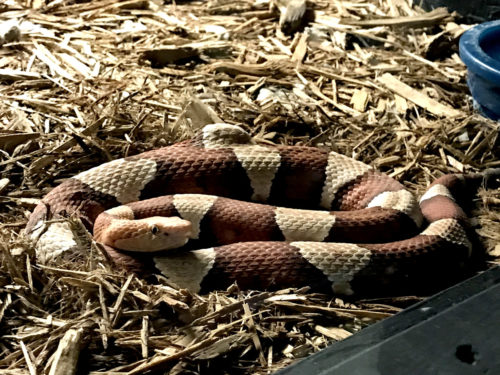 Broadband Copperhead
They are native to North America, too. And you can use CroFab as your antivenom. Handy.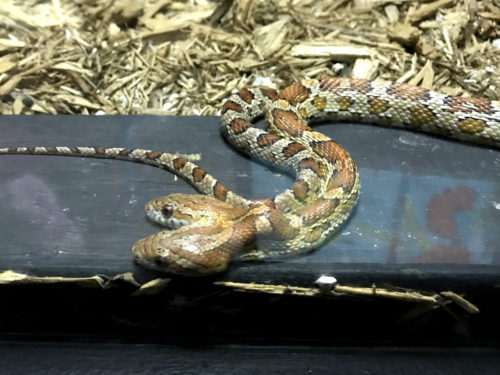 Two-headed Corn Snake
We asked. Both heads can eat.