Outside Amenities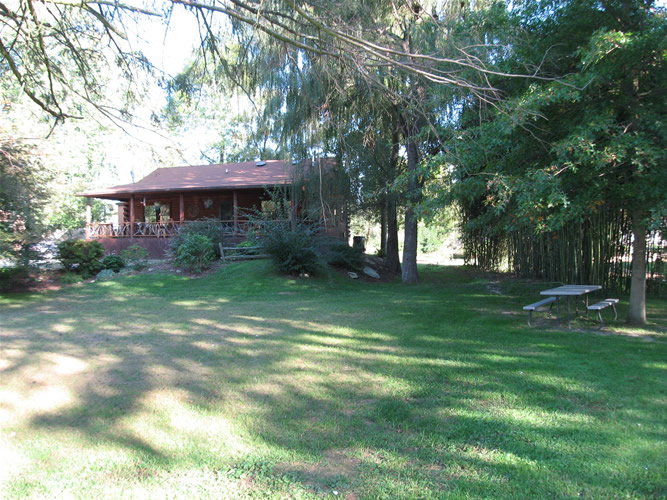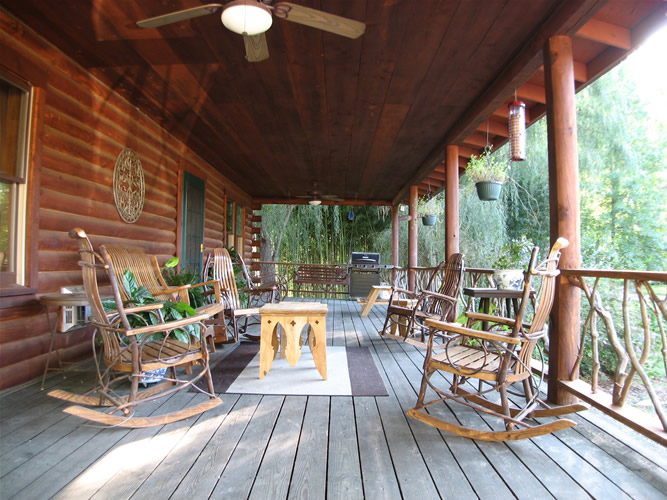 Relax and rock on the front porch.
I put out corn for the ducks and there is a bird-feeder.
The porch gets lots of birds and squirrels, even white squirrels!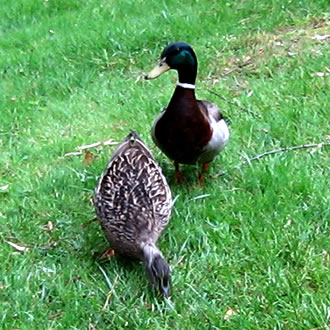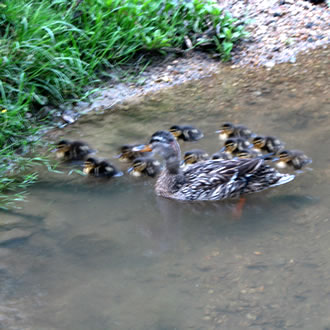 Meadow Brook runs along the side of the house. The brook is shallow, but attracts Mallard ducks. There is Purina Duck Chow (really)
so you can feed them. Look behind the little cabinet next to the door.
There should be corn for the ducks, peanuts for the squirrels and sunflower seeds for the cardinals.
It will green up soon. To the left is the garage, not another house.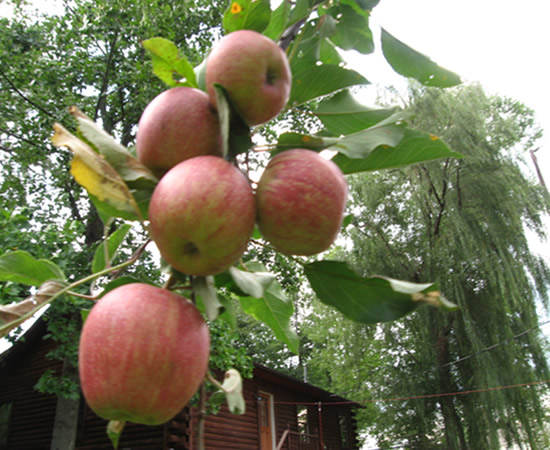 The area is full of apple trees. The orchards are mostly on the other side of town.
In the spring you can smell the blossoms as you drive into the county if your windows are down. Henderson County has about 70% of North Carolina's apple crop.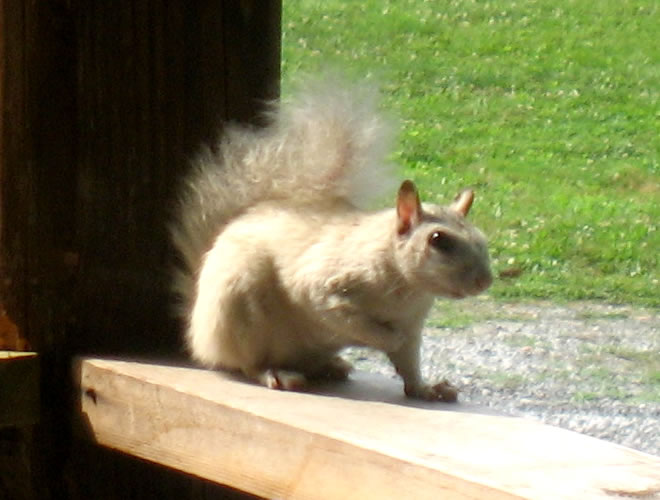 White squirrels are usually only seen in nearby Brevard, but I have had white squirrels here on my porch. These squirrels are not
albino. They are just white.
Brevard has a White Squirrel Festival in May.