Needful things has all kinds of things. There are lots of antiques, old furniture, locally hand-made furniture, fabric, collectibles… really everything.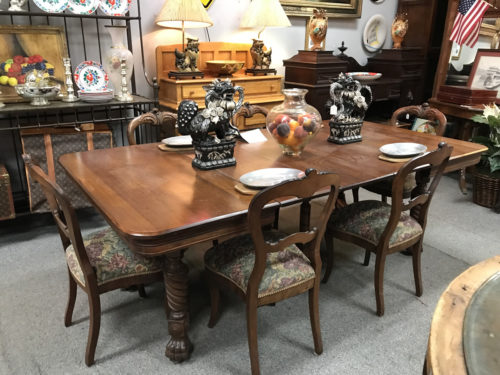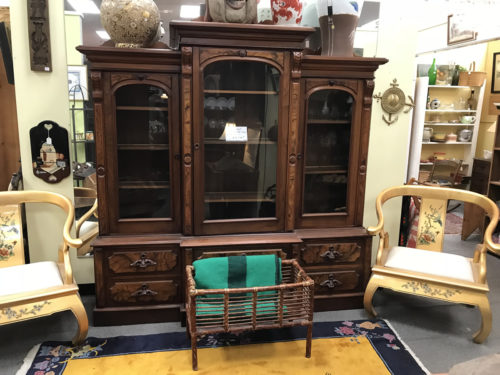 You can treat it like a museum, except you can touch things. And there are things I've never seen in a museum.
Some things are consigned, but most is booths. People rent booth space and set up their own little store. The stores are all different things. Some are all antiques, but most have a mix.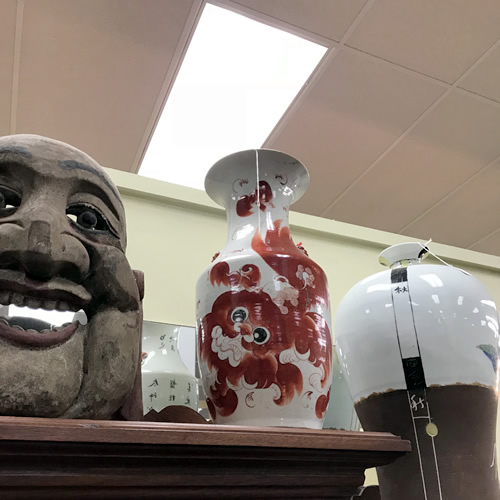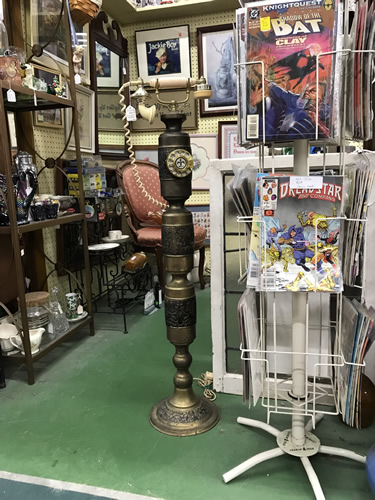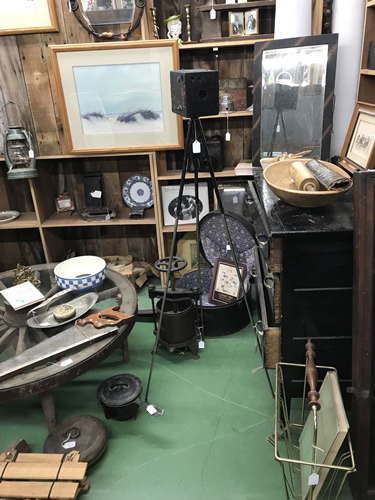 The place really is enormous, 55,000 square foot. It used to be a factory. Now all of the floor space is a labyrinth of wonderful things.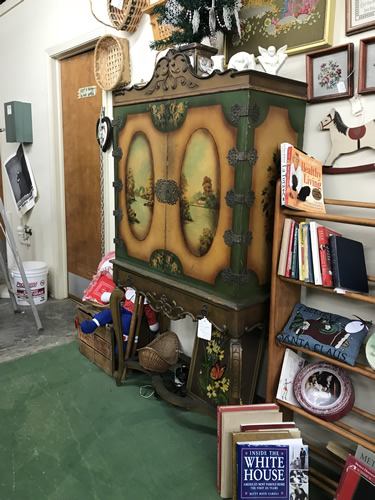 The address is 10 Francis Road, but it is really easy to find. If you are in Hendersonville, just head west on 64. Needful things is on the left after I-26, before Walmart.
Directions To Needful Things Antique Mall from Meadowbrook Log Cabin
Turn right on US-25.
Turn left on US-64.
Get into the left lane after you pass the entrance ramps to I-26,
Turn left into Needful Things parking lot.
These are some things we saw. It's always different.