This is Joe-Pye Weed. Ordinarily I wouldn't have let it grow in front of the cabin like this, but Nature News, a local nature program on the radio, was having us measure our Joe-Pye Weed, so I let it grow.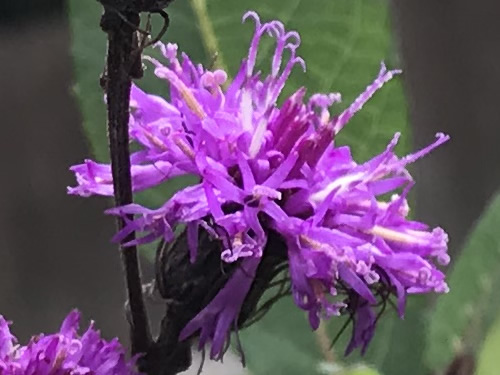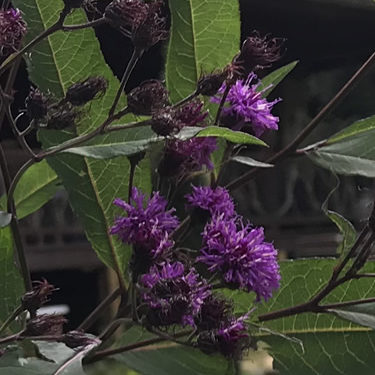 This one is no record breaker. It is a little over five feet tall. They can grow up to 12 feet tall!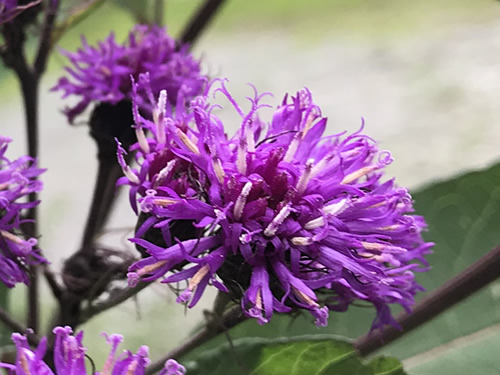 Joe-Pye Weed blooms late in the Summer. It is supposed to only grow in full sun in damp areas. This is the first one we've had here. They attract bees and butterflies.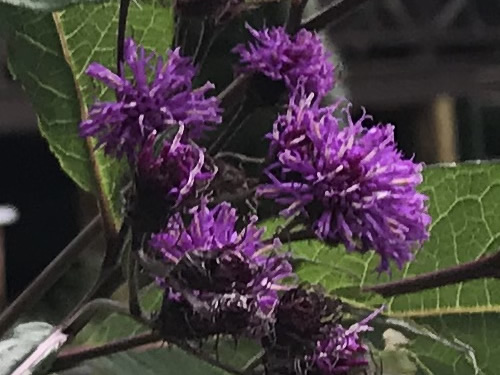 Wikipedia says Joe-Pye Weed is in the sunflower family. It sure doesn't look anything like a sunflower.
The sunflower family is actually the Asteraceae family. It is called the aster, daisy, composite, or sunflower family. There are, can you believe it, 32,913 different flowers in this family. It includes marigolds, Echinacea (cone flowers), daisies, fleabane, chrysanthemums, dahlias, zinnias, and dandelions.