As you fly in or out of the Asheville Airport, look down. There is a smiley face mowed into a field.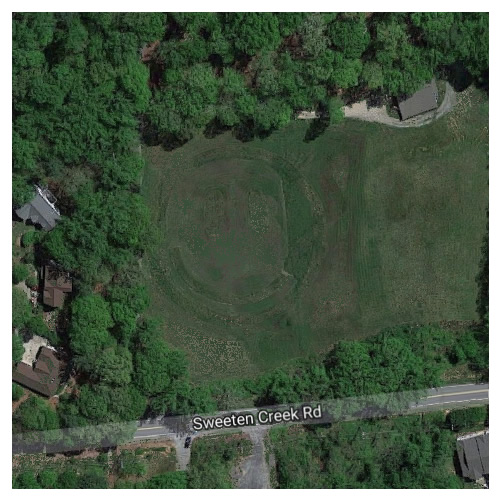 The smile has been there for a long time. It is mowed into the grass on the side of Sweeten Creek Road.
Look for the Grassy Smiley Face
The address there is 3218 Sweeten Creek Rd or US-25A, if you want to put it into the GPS.
As you are driving toward Asheville, it is on your right side.
Start looking as soon as you pass the Carlyle Condominiums on your left.
If you get to Windsor Drive, you've missed it.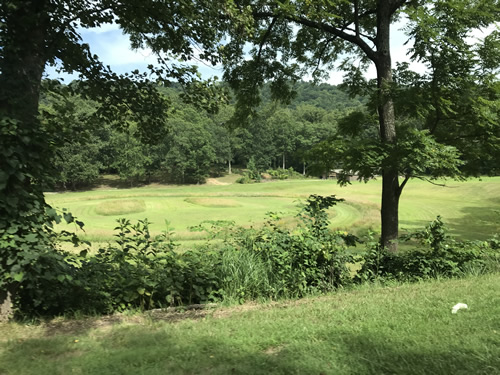 There is nowhere to pull over, so just look as you drive by.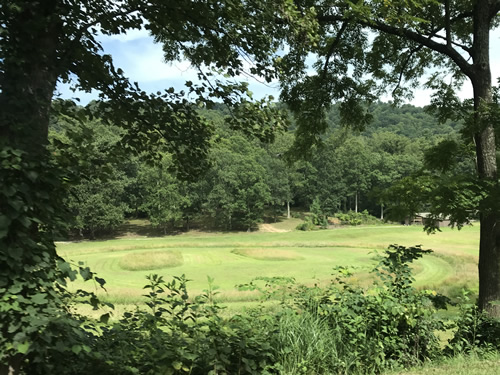 There are gaps in the trees where it is visible.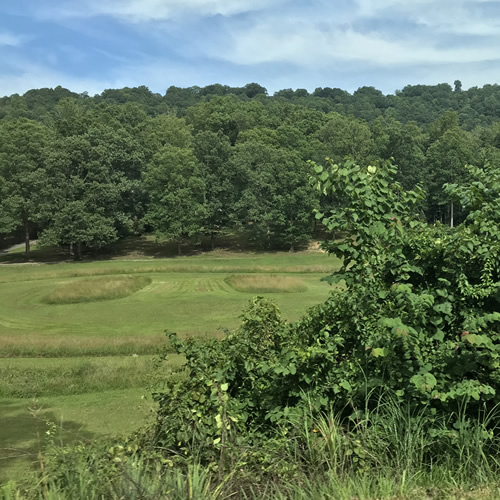 The home at 3218 Sweeten Creek Rd last sold in 1991.
Thank you, happy face mowers!  It makes me happy every time I look down and see the Grassy Smiley Face looking back at me!