This is Carolina Horsenettle. It is growing near the little wetland.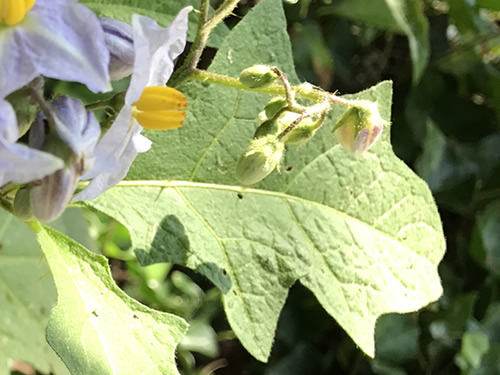 If you crush the leaves, they smell like raw potato.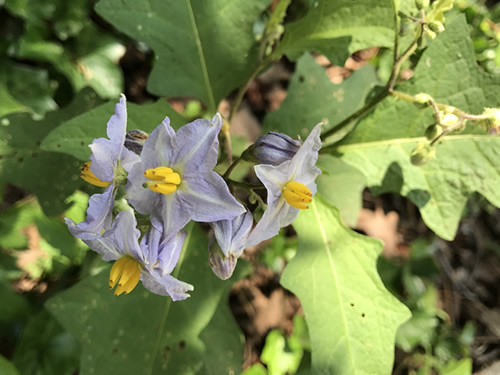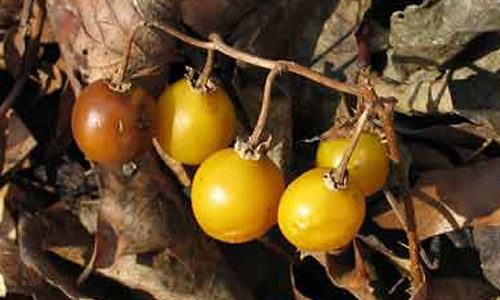 The flowers grow up to look like little yellow tomatoes.  It is a nightshade. It is poisonous.  Not to touch, but don't eat it.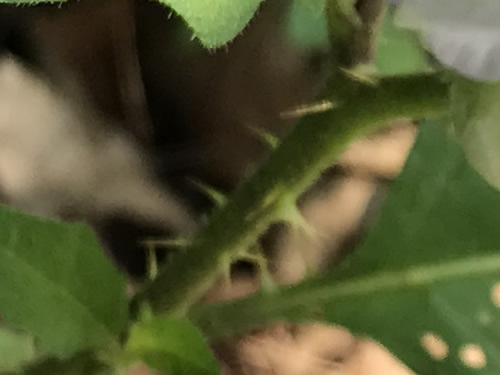 They have really bad thorns that will break off in you. So, don't touch or eat Carolina Horsenettle.