Here's an idea! See a baseball game while you are here!
The Asheville Tourists are in the Class A South Atlantic League. They are a farm team of the Colorado Rockies. The Tourists are an exciting team to watch. They have won three league championships, first in 1984 and most recently in 2014.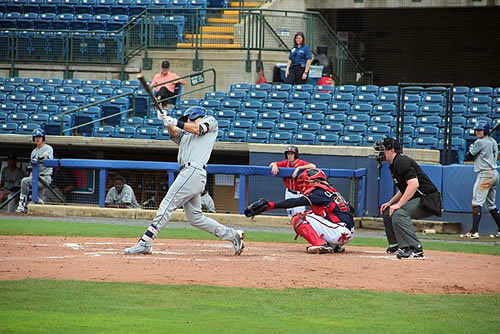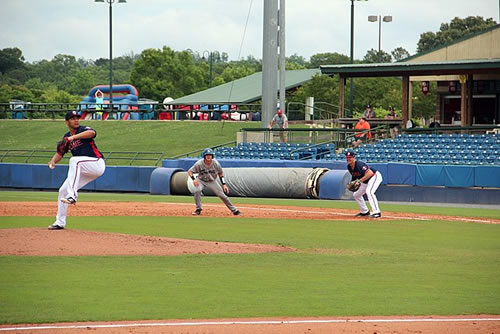 Professional baseball came to our area a long time ago. The Asheville Moonshiners began playing in 1897. The team took the name the Tourists in 1915.
You might have seen the Tourists in the movie Bull Durham. Crash Davis, played by Kevin Costner, breaks the all-time minor league home run record with the Tourists toward the end of the movie.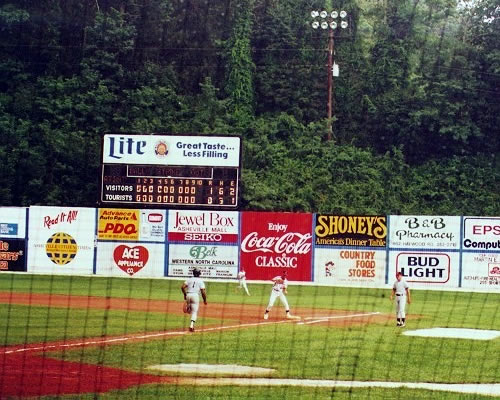 You can see play the tourists play home games at McCormick Field. The sign says "Visitors vs. Tourists."