American Holly (Ilex opaca) grows near the little wetland on Meadowbrook Terrace.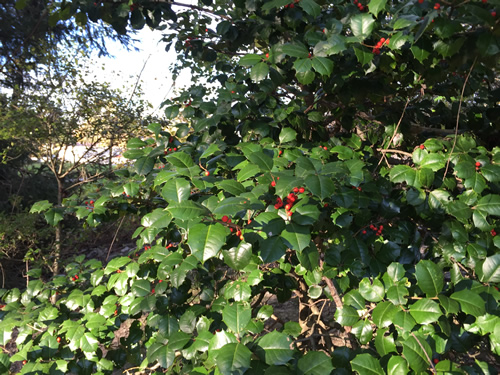 Holly is indigenous and not that rare in Western North Carolina. It's easy to identify.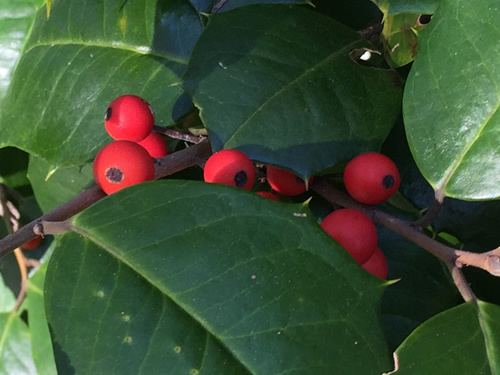 Holly flowers bloom in early May. Did you know that there are male and female holly bushes or trees? They both have flowers, but only female holly have fruit.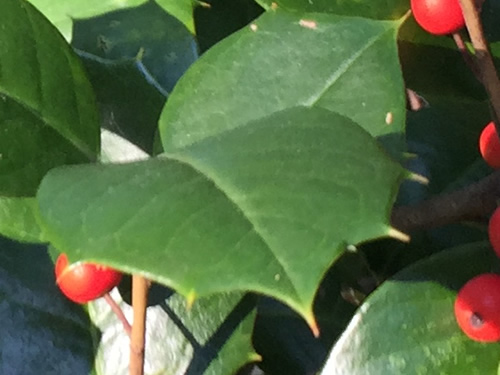 Not all holly have teeth on the leaves.